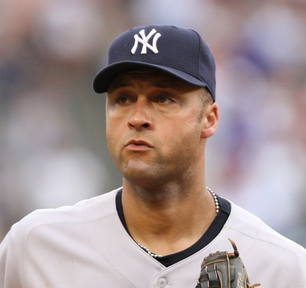 On Tuesday night, America will be introduced to the next wave of heroes in the Major League Baseball All-Star Game on FOX. The Home Run Derby on Monday night featured up-and-coming players such as Yasiel Puig, Yeonis Cespedes and Giancarlo Stanton. I would have liked to have seen Mike Trout (his manager held him out) or some of the elder statesmen in the contest – such as Albert Pujols or David Ortiz or … since it's a home run contest, my guy Adam Dunn. OK, so that would have been stretching a bit too far.
Of course, those are all American League sluggers, so perhaps a shift in the composition of the contest would work. That is to say, perhaps there doesn't need to be the AL and NL equality. Clearly, the long lapses of inactivity (and the pesky weather delay) took its toll on the event, as ratings were down some 19% from 2013.
I'll save that discussion for another time.
For the second straight year, baseball fans will wave goodbye to another legend from the New York Yankees. Derek Jeter starts at shortstop and leads off for the American League in his 14th and final appearance at the midsummer classic. To celebrate, Nike released an ad with numerous sports luminaries & fans tipping the proverbial cap to "The Captain." Check it out below.