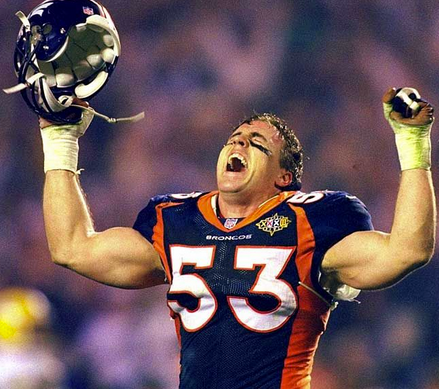 NFL history is filled with big plays, heroes, villains and unforgettable figures.
Bill Romanowski was one of the most outspoken and dominant defensive forces in the game during his career. Romanowski played 16 years in the NFL, spending time with the San Francisco 49ers, Philadelphia Eagles, Denver Broncos and Oakland Raiders.
He appeared in four Super Bowl Games, authored a New York Times Bestseller, founded a nutrition website with a series of products, one of which is designed to help restore memory.
In the wake of Richard Sherman's post-game interview and the (unnecessary) public outcry and with his former team in the mix, we at "The Jason Smith Show" on FOX Sports Radio reached out to Romanowski.
He came in strong with opinions about the NY/NJ Super Bowl, Sherman's comments, how to defend Peyton Manning and how he's working on the science behind memory to improve his own and former/current NFL players. If this doesn't get you ready for Super Bowl XLVIII, check your pulse.
Check out the complete interview from Bill Romanowski On FOX Sports Radio.
Listen to The Jason Smith Show weeknights from 7-11pm PT (10PT-2AM ET) at FOXSportsRadio.com.
---
Check out Romanowski's complete product line and get a free sample at Nutrition53.com.
Tags
49ers
,
Bill Romanowski
,
Broncos
,
Denver Broncos
,
FOX Sports Radio
,
Harmon
,
Jason Smith
,
Lean1
,
Manning
,
Mike Harmon
,
Nutrition 53
,
NY/NJ Super Bowl
,
Oakland Raiders
,
Peyton Manning
,
Richard Sherman
,
Roger Goodell
,
Romanowski
,
San Francisco 49ers
,
Seattle Seahawks
,
Super Bowl
,
Super Bowl XLVIII
,
The Jason Smith Show