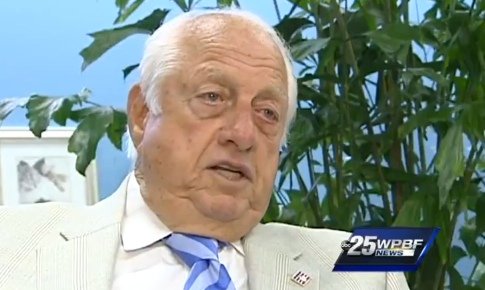 He's one of the faces of Major League Baseball and chief ambassadors of the game. Former Dodgers manager Tommy Lasorda is a legend in Los Angeles and has been making the scene for some 40 years. Of course, that means that he's well-acquainted with embattled Clippers owner Donald Sterling.
Lasorda talked with WPBF 25 in West Palm Beach to discuss Sterling's case. He wasn't surprised at Sterling's comments … and Lasorda offered his opinion on V. Stiviano.
Watch Lasorda on Sterling from WPBF.